Custom branding

that looks as awesome as your site

The perfect cancellation experience is possible. ProsperStack makes it easy.
The
custom branding
features are super
important to Hootsuite
. Custom CSS is easy to add and it's very straightforward to
use.
Henning Heinrich
Product Growth Team Lead
The perfect cancellation flow for your brand
Details matter. Own your cancellation experience with seamless branding and instant edits. It's a beautiful thing.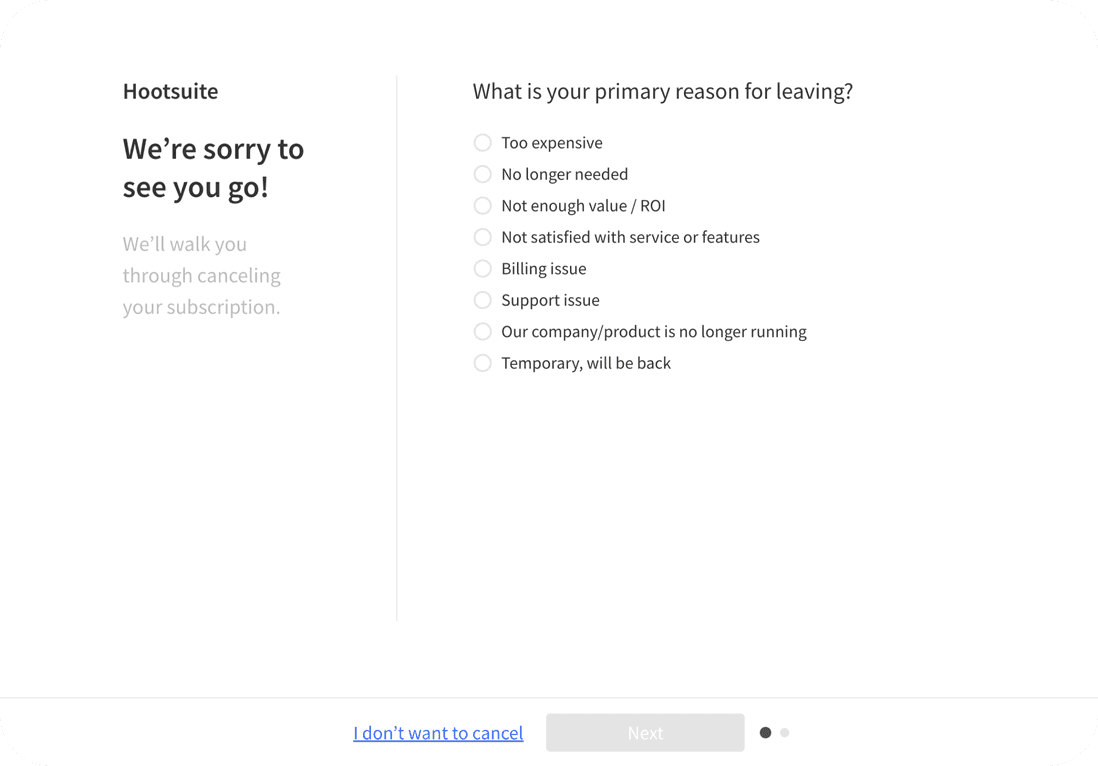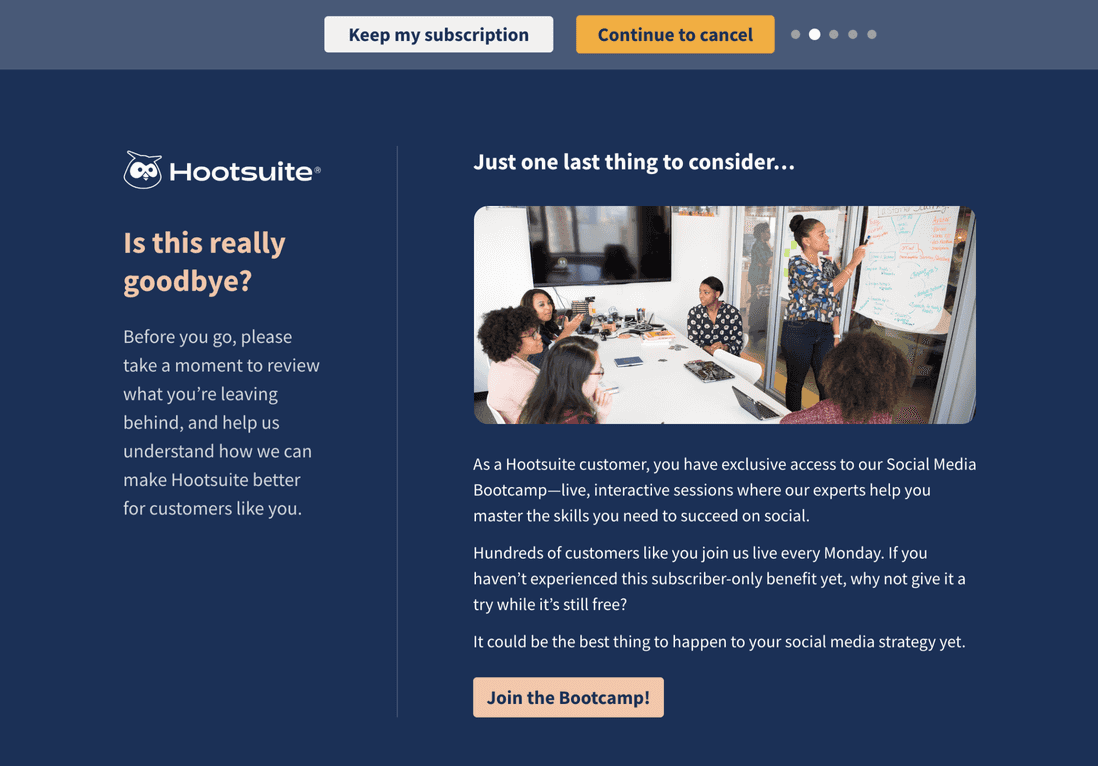 Custom branding
FAQs
Which ProsperStack plans include custom CSS?
Prosper and Enterprise plans include custom CSS features. Or speak to our sales team for other options.
Do I have to use custom CSS to brand my cancel flow?
No! You can add your logo to any cancel flow, even without CSS.
Top tips from our
retention experts
Want more tips from our experts?
Start
retaining more customers

with ProsperStack today